| Owner, Principal Broker
4403 Main Street PO Box 703
Waitsfield, VT 05673
Email Phone: 1.802.496.9800 Toll Free: 1.800.525.7965 Fax: 1.206.350.3240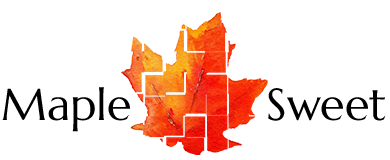 About Clayton-Paul
Maple Sweet was established in 2009. I came to Vermont from Hokkaido in 2002 as a functional and porcelain sculpture artist. Raised in Caracas, Venezuela, Greenwich, CT and Bermuda, I graduated from the University of Colorado, Boulder with a B.A. in International Affairs including a year at the University of Bordeaux, France and subsequent study including the Parsons School of Design Foundation Program and an Alfred University New York State College of Ceramics B.F.A.
A background in international fine arts serves Maple Sweet clients a major competitive market advantage, focusing on advanced graphics, computer technology, internet syndication, aerial and interior video production, editing and social media to bring more attention to seller properties. I have five children, speak Japanese, French, Italian and Spanish, travel extensively, cross-country ski, love real estate and fine wine.
Maple Sweet covers all of Vermont. Thank you so much; it's a pleasure to be in touch and work together.
Clayton-Paul's Testimonials
Has anyone told you lately, that you are the best real estate agent ever! You have gone above and beyond and Paul and I appreciate all that you do!!!
Clayton-Paul, I can never say enough about what a pleasure it's been working with you. The level of professionalism is unmatched.
Really like how you sprinkle in detail shots, especially for those of us long distance. We were on Zillow and your listings, by far, have the best pics/narrative.
A brief note but a big thank you for the past months of superior service and professionalism in the listing and Agreement of Sale. As a Pennsylvania licensed Realtor, it has been a true pleasure to work with someone of your dedication, ethics and integrity. I am especially thankful for the way you have handled each and every difficult, trying and unusual situation. You have gone above and beyond all [...]
You are the best real estate broker we've ever worked with.
I cannot recommend Clayton-Paul highly enough. During our entire short sale process, he showed a great amount of diligence in moving the sale foward while providing us accurate information and options, as well as tenacity in addressing obstacles. He always sees issues through to resolution. Clayton-Paul is the ultimate professional, a great communicator, and his customer service is unparalled. His focus and service [...]
From the moment my husband and I engaged Clayton-Paul to sell our Warren VT home the entire experience exceeded our expectations. His attention to detail and highly professional manner was remarkable. Our house had been listed for over a year with another broker and we only wish we had the good sense to have listed it with Clayton-Paul from the beginning. He didn't miss a thing and was so pleasant to [...]
See all of my testimonials